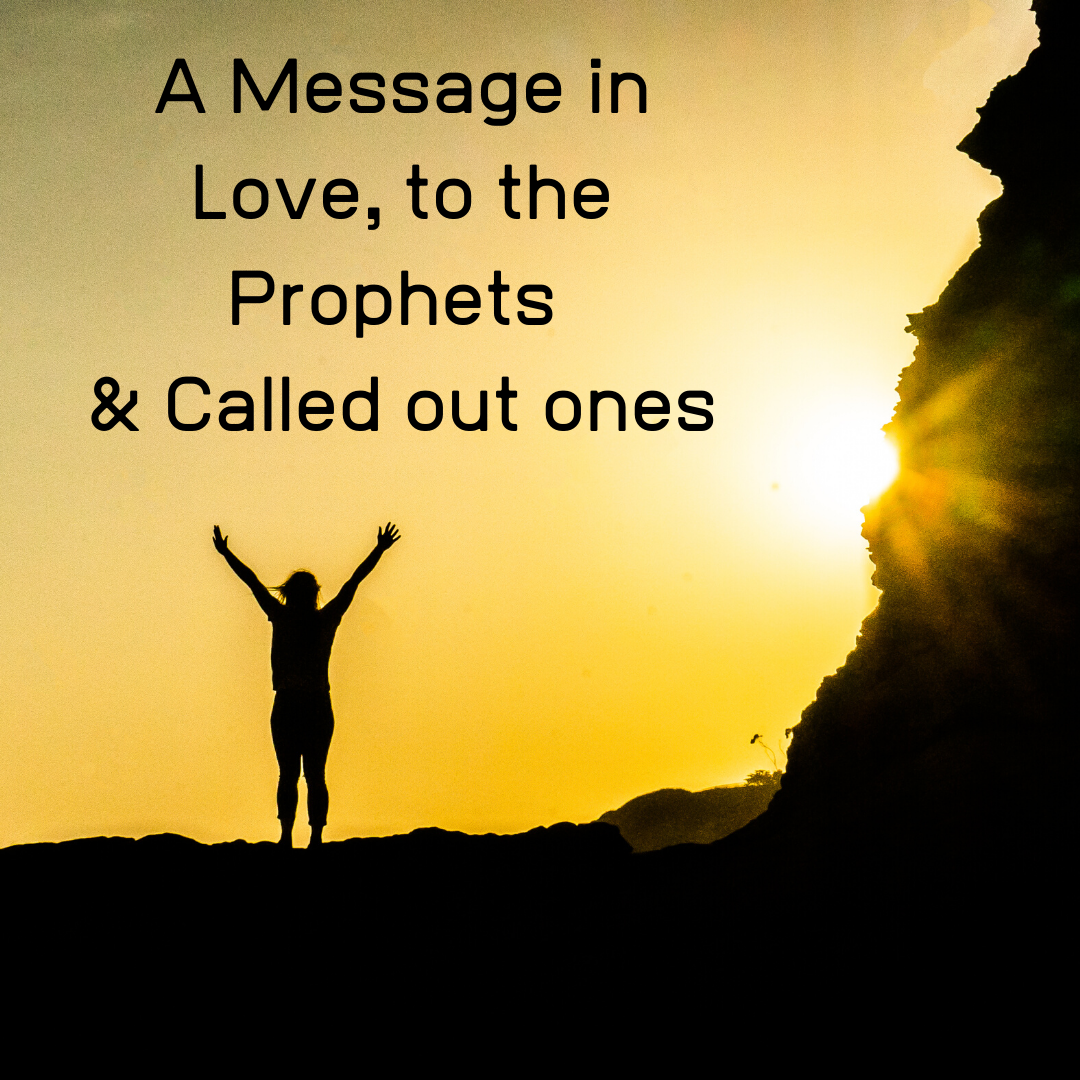 There have been many prophecies released and that have been fulfilled lately, by well known and up and coming prophets. Those who are building credibility and reputation for accurate words in what they are releasing as being spoken "of the Lord". 
This is encouraging and I honor these precious ones, as there have also been far too many false messengers and people professing to be of the Lord but who have been very much "of the flesh" or even "of another spirit." 
What I felt the Holy Spirit stirring my heart with this morning, is that there is a very fine line for these prophets to walk. 
On the one hand, when you are genuinely called of God, like, for example the prophet Jeremiah, you see the enormity of that, even doubting it a little at first. 
Just read Jeremiah 1.  Is our response to the call of God, of receiving and delivering His Word, that of humility. Of trembling with the authentic fire of the living Word that proceeds from our mouth. Knowing that this is HIM the Great and Mighty One who is with us, who is speaking and not ourselves. 
This line is very thin because I see just toitering on the other side is the lure and subtle strategy of the enemy. Which is to tempt those that are operating in the authentic fire of the prophetic in these times.  The subtle temptation is that of pride.  Although of course it is not seen for what it is initially.  For the enemy comes in like a serpent, silent and undetected at first.  The suggestion and enticement to think that this word or even our "faithful stewardship" of all these words is something of "us" or "self" This is a trap of self glory and self righteousness. It is that which makes us think that it is us bringing something to the table.  Friends the moment we fall into that trap, it is a serious danger zone and one that leaves us wide open to the deceiver.  When our motive or message is looking for recognition or validation of the word, just in case anyone missed that "I" prophecied this. 
Tozer identified this subtle "Self" side of the line as this.. 
"To be specific, the self-sins are these: self-righteousness, self-pity, self-confidence, self-sufficiency, self-admiration, self-love and a host of others like them" 
(A.W. Tozer, The Pursuit of God: The Human Thirst for the Divine) 
On the other hand, to hide behind false humility is another cloak of self and pride.  So, I am not saying that we bow our heads in shame and shuffle around feeling unworthy.  When the Word of the Lord comes we can absolutely deliver it in the confidence of Him and His Word.  Our confidence coming because our gaze and our focus is on His Ability and Perfect Authority. 
When it comes to pass we are in awe, thanking Him in private for entrusting such a weighty word with us, and turning it back in praise of God for HIS Word that Never returns to Him void. 
From the platform prophet to the praying widow at the back of a congregation, to a homeless believer with a sign at a stop light.  His Word can come like fire through each of these, even the mouths of babes. 
We can get excited over prophetic words coming to pass that we read about on social media or follow on peoples feeds. But the question that we need to ask is….. 
Abba, Father. What is the purpose in this word? 
YHWH is very secure in Himself and does not release words just to boost His own ego when they come to pass.  No, believe it or not, He does not release words willy nilly. He sows them, and they land in a variety of soil.  He sows them looking for participation, faith!  He sows because He is looking and ready to reap a harvest. 
When these words spring up and come to pass, our response is to glorify Him and to be willing to participate in prayer, to colabor with these words as they come. To LOOK for the deeper message and meaning and not just sit as an oversaturated audience looking for the next "word, sign or miracle" to entertain our mindless scrolling on social media. 
We all have a responsibility to our calling and a part to play.  Let us come alongside the prophets and rather than pedestal them, lift them and their families in our prayers as if they are our own flesh and blood.  It is not an easy calling or road to walk.   
So let's bless and stand in the gap for them, as they stand in the gap for peoples and nations.  
In His Unending Love
~ Milly